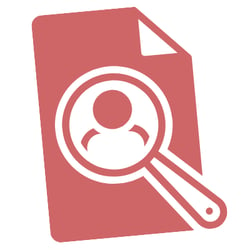 Though this is a very broad question, it's one frequently asked by recruiters, HR and talent acquisition professionals every year. The short answer is that the best recruiting tool depends on your specific needs, based on what kind of hiring your company does, the size of your team and a variety of other factors.
Finding and selecting a recruiting tool is not to be taken lightly. Quick decisions on technology can have a negative effect on your hiring process. It requires a methodical approach involving investigation, demos and a lot of Q & A between you and the vendor.
Let's look at the primary recruiting tools and then review the process for vetting them.
Sourcing Tools
Text Recruiting Tools

Job Boards

Employee Referral Tools

Interview Scheduling Tools

Applicant Tracking Systems

Recruitment CRMs

Assessment Tools

Onboarding Tools


What is the best recruiting software?
Do you need a more efficient apply process? Having trouble sourcing the right candidates? Need to qualify too many applicants? There are just some of the questions hiring organizations need to ask themselves. Identify which parts of your recruiting funnel are holding you up then prioritize the pain points and document those issues. Documenting them will help you when it comes to vetting potential vendors.
Sourcing Tools
There are a variety of sourcing tools on the market ranging from expensive ones like LinkedIn Recruiter to more modestly priced tools like Hiretual or Seekout and Fetcher. There's even a great free one called Recruit'em which does boolean searches using Google searches as the main result.
Sourcing tools generally offer search functionality across a database of publicly available profiles and resumes. Some are bigger than others. The best way to choose one would be to test them using real world searches based on your current hiring needs. Then compare and contrast the results you get.
Text Recruiting Tools
If you haven't added texting to your recruitment toolbox yet you probably need to ASAP. Especially if you are hiring for millennials and entry level workers. A good text recruiting tool will let you speed up your communications (and ultimately hire faster). Look for features such as an inbox to manage campaigns and 1 to 1 messaging as well as the ability to use short codes for special events and signage. Be sure each recruiter using it can have their own phone number for texting purposes. If you need a demo of one click here.
Job Boards
Selecting job boards requires a lot of trial and error depending on the type of jobs you have to promote. Everyone uses the big boards (Indeed, Ziprecruiter, Talent.com, CareerBuilder, Monster etc) but the more challenging ones come in the form of niche sites that promise to reach a certain audience.
A good niche job board should be an established one at least a year old and have a decent amount of monthly traffic of at least 10,000 users. This is a bottom line number to ensure your job will get some applications.
Employee Referral Tools
Getting your employees to help you recruit is an important part of any recruiting strategy. At some companies it can be at least 40% of annual hires. So investing is a good referral software that can help to drive down other costs. The most important element of these platforms should be ease of use and they should be adept at tracking each referral for payment of the employee. Pay special attention to these features because if your employees hate to interact with it they won't use it. Vendors in this space include Erin, EmployeeReferrals, RecruiterFlow and FirstBird.
Interview Scheduling Tools
Getting candidates scheduled quickly and easily should be a big priority for many employers because it is traditionally a big pain point. There are a number of point solutions like Cronofy which address this segment. You'll want to know how they integrate with your main calendaring system so that meetings get scheduled properly and if they can handle multiple group interviews as well as aspects such as how cancellations are handled. Most platforms we know of are usually integrated with Microsoft and Gmail calendars for example. Additional platforms include: Goodtime, InterviewSchedule and SparkHire.
Applicant Tracking Systems
ATS platforms are the most sought after technology in companies. Many times its because the current ATS is failing to address needs or they may not even have one in place yet thus generating a need to find one. With hundreds of applicant tracking systems on the market it can be daunting to pick the right one.
Firstly you should know there is no "perfect" ATS. Just about all of them will fail short in certain features. Some are easily to use, some require too many clicks to accomplish a task and some just complicate a recruiters workday.
You should be evaluating an ATS on ease of use, reporting functionality and how flexible they are in customizing the workflow. It should allow you to create your own workflow milestones and adapt to the way your company hires. If it doesn't allow for that, keep searching. A good ATS also should provide robust support in the form of chat/email/phone. Compare and contract these platforms by texting them out before you buy. Capterra has a good list of ATS vendors. Some of our favorites are Smartrecruiters, Workday, Greenhouse and Lever.
Recruitment CRMs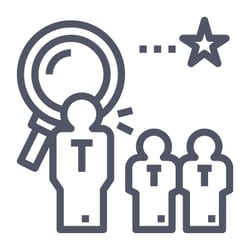 A good CRM for recruiting really helps employers to capture candidates as leads in the system. Even if they are not ready to apply yet. Many CRMs offer the ability to create well designed landing pages and career sites that are visually more appealing than ones offered by the ATS.
CRMs do require some learning in the user part in order to take advantage of all its features so be prepared to dive in and spend time learning what it can do. You will need to assign a person to manage it. You'll be able to create and launch email campaigns to potential candidates so think of it as a proactive marketing tool for jobs. Test and compare vendors so you can get a sense for which one you are most comfortable using on a daily basis. CRM vendors to look at would be players like Gem, Beamery, SymphonyTalent, RecruitCRM and Zoho.
Assessment Tools
Tools for assessing potential candidates come in a variety of flavors from the short form to the long form that take 90 minutes or more. The technical field has a lot of options to assess software developers but the rest of industry is left with more general tools. You'll need to do your research to find the best tool for you but keep in mind the length of the product. The shorter it takes to complete the assessment the more completed tests you'll get back. Traitify, Hackerrank, Predictive Index, Hirevue and Pymetrics.
Onboarding Tools
The final phase of the hiring process is the onboarding phase which includes things like the offer letter and paperwork in order to hire the candidate. Look for solutions that digitize this process. Meaning ones that allow you to send these documents electronically so they can be signed electronically. This functionality offers the best experience for your new hire and they will appreciate a digital onboarding experience versus the paper one. Onboarding vendors include Welcome, BackHQ, ClickBoarding, FactoHR and Tydy.