Get More Employee Engagement with Texting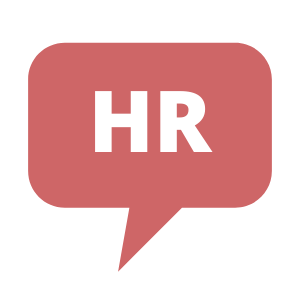 Texting for HR transforms employee outreach.
Communicating effectively with employees is the key to success in HR. But, most human resources departments struggle to cut through the noise to deliver critical messages to a workforce that is inundated with email. Emissary's employee engagement software is the solution.
Text messaging software for HR is the missing link in effective employee engagement. It gives HR the power to text large groups of employees instantly with the assurance that 95% of text messages get read in the first 3 minutes.
No other approach comes close to delivering the speed or efficiency of texting.

Texting for HR – Key Benefits
Texting Employees is Simple
Every mobile device supports SMS messaging and virtually every employee prefers texts to phone calls or emails in other areas of their life. So, when you use an HR texting platform, there are no additional software or apps for employee to install, which guarantees simplicity.
Texting Employees is Effective
Sending HR messages by text drives higher engagement and faster responses than any other tool. So, why would you choose employee engagement software powered by anything else?
Texting Employees Globally is Easy
Emissary's SMS platform for HR works out of the box for virtually any mobile number from any country on earth. So, you can get your critical HR messages out anywhere and everywhere, no matter how distributed your team is.

Texting for HR – Use Cases
Our customers teach us new things almost everyday. One of the early learnings we've picked up is how some of our customers began using our tool to send internal communications. By simply uploading a list of employee phone numbers your HR team can reach nearly every employee in an instant.
Texting can make lots of human resources tasks easier. And your team can work from their web browser or Emissary's HR texting app for iOS and Android. Some common uses include: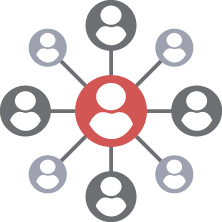 Onboarding New Employees: Texting offers you a simple effective way to remind your new hire where to go on their first day of work as well as links to important information.
Mass Notifications: Having a snow day? Want to remind employees of the upcoming holiday schedule? Notify your workforce about schedule changes, closings and more.
Open Enrollment: Every fall you need to communicate the latest options and enrollment forms for their healthcare. Text messages offer a much faster way at ensuring everyone is prepared.
Employee Feedback: Send survey links by text to get a better completion rate. You will get more responses if you use SMS instead of email.
Motivation: Keep your team motivated with exciting company news or perhaps by giving 1 to 1 shoutouts to personnel who go above and beyond the call of duty. Let them know they are appreciated.
Payroll & Timesheets: Remind hourly workers about payroll changes and timesheets that are due. Avoid delays by automating payroll reminders before pay periods! PTO information as well.
Training Classes: Having an upcoming lunch and learn? Or perhaps you are sending your team to a new training class? Remind them of the details for their learning and development.
Performance Reviews: Annual performance review reminders are perfect for SMS. Let your employees know when they are happening so they can be prepared.
Leadership Messages: Most companies send out important CEO messages via email but again your open rates for these messages will not match what text can provide.
Emails can get lost in the shuffle of everyday work making deadlines more difficult to meet or getting workers to show up. Meetings are time intensive and interruptive. Texts cut through that clutter.
The ideas above can and should be a part of your text messaging strategy this year and beyond. Just be sure not to over do it, there is such a thing as too many texts.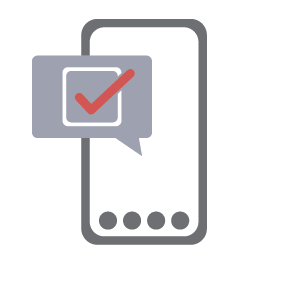 A SHRM survey of companies with 100,000+ employees indicated that each one lost an average of $62 million due to inadequate communication with their workforce. That's a big problem! But, creating and executing a company wide communication plan is no small feat. And, if you rely on inefficient, over-saturated communication channels like email, your HR messages are not going to get the attention they deserve.
Harness the power of text messaging for HR and starting achieving more with less effort. Book a demo today and get a full tour of Emissary's HR Texting Platform.