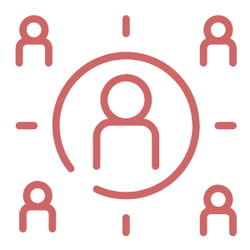 Does your team have the tools to keep up? Give your Recruiters the Tools to Win!
Speed isn't an option in the staffing world, it's a necessity. Talent is moving faster than ever. So, your recruiters need to reach out by text if they expect a response because it is the communication tool of choice for most prospects.
95% of texts get read in the first 3 minutes
Most of your emails get ignored. Phone calls go unanswered and voicemails get ignored. Today, only texting cuts through the clutter and gets a response. Your team needs the power of Emissary's enterprise grade text recruiting platform to boost productivity and get the job done faster.

Send Texts from Any Website
Emissary adds texting/SMS capabilities to any staffing platform or recruiting site that you use without requiring any setup or integration work. Bullhorn, PCRecruiter, something else? Emissary works with all of them.
Think of Emissary as your team's secret weapon for engaging candidates and speeding up the placement process. Core features include:
The days of relying on email and voicemail to generate responses are long gone. It just doesn't' work anymore. Staffing firms that don't adapt and embrace texting for critical communications will be left in the dust.
Boost Your Response Rates – Texts get much higher response rates than email, often in minutes, not days.


Cast a Wider Net – Announce jobs by sending personalized messages to multiple candidates at the same time.


Text More Efficiently – Your phone isn't built for recruiting at scale. Emissary is!


Streamline Everything – Reminders, pre-screening, interview prep, follow ups… texting makes every part of the process smoother.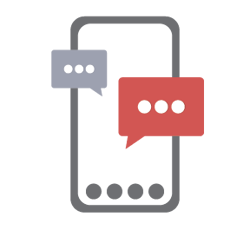 Texting and Changing Demographics
According to Pew Research, millennials (ages 22 to 37 in 2018) are now the largest component of the U.S. labor force, totaling 56 million. Gen Z (born after 1996), the generation following them, is starting to enter the workforce in mass. They don't use email nearly as often as previous generations. So, email will become an even less effective tool than it already is as demographics continue to shift.
Don't get left behind. Book a demo today!