When it comes to recruiting software there are a variety of platforms that serve each stage of the recruiting process. They say the average recruiter uses somewhere between 11-15 different technology tools throughout their day.
This can be time consuming. Perhaps that's why many of the major recruiting software firms have been acquiring more point solutions in order to offer a more robust single platform to reduce the number of tools recruiters need. There is a rush for many core software vendors to bring all functions in house thus eliminating the need for multiple logins.
The Tools Used in Recruitment
The three main categories of recruiting software are Talent Acquisition tools, Talent Management tools and HRIS systems.


Talent Acquisition Software
Talent Acquisition software is the biggest and most active of the main categories. It includes the following;
Video Interview Tools – This software features both synchronous (live) and asynchronous (time permitting) solutions that allow candidates and recruiters to interview each other over video.


Recruiting Chatbots – Chatbots empower candidates to ask questions and get answers from a "virtual" recruiter.


Candidate Assessment Tools – As job seekers advance through the application process they may be asked to take a skills assessment to gauge their expertise.


Sourcing Tools – Recruiters need to find candidates proactively and sourcing tools like Hiretual or Seekout help them do searches of available candidates that they compile through online sources.


Technical Assessments – There are mostly technically focused tests used specifically to test the coding skills of software developers. Example: Hackerrank.


Recruitment CRMs – This software allows employers to nurture relationships with prospective clients by putting them into drip email campaigns in an effort to get them to engage and apply.


Employee Referral Software – This tool allows your employees to refer their friends and collect a reward should they be hired by your company.


Employer branding Tools – These can include tool such as job description writing tools, video creation and other recruitment marketing software.


Social Media Tools – These platforms allow your recruitment marketing team to manage all your social media accounts (facebook, Twitter, etc.) from a single platform.


ATS (applicant tracking systems) – Considered the core piece of recruiting software, ATS software is a must have for any organization that is hiring. It collects and tracks applicants as they apply to your job listings.


Interview Scheduling – This software is a middleware that sits between your ATS and calendaring software to assist in the candidate interview process. Some of it is self service scheduling.


Virtual Career Fair Platforms – In person career fairs are moving online and a variety of vendors now let employers hold these events virtually. They come with registration features and private rooms.


Programmatic Advertising – For employers with a large amount of jobs, programmatic platforms allow them to administer and spread those jobs to multiple job boards at once and pay on a per click basis to promote those jobs.


Job Boards – Employers post jobs on job boards from national ones like Indeed and Monster to niche boards like MarketingJobs.com to local sites such as CTjobs.com. Job listings typically redirect to the employer ATS.


HRIS Software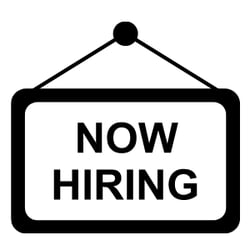 HRIS stands for Human Resources Information Systems. The HRIS is a system that is used to collect and store data on a company's employees. Typically, an HRIS encompasses the basic functionalities needed for full Human Resources Management (HRM). It can include the following components;
HR Chatbots: These virtual tools allow employees to ask questions and get answers about benefits, time off and other daily FAQs.


Payroll Software – This software that comes from vendors like Paylocity and ADP is the platform used to pay employees on a set schedule.


Benefits Management – Benefits management typically falls under the responsibility of Human Resources and involves managing health insurance, retirement accounts, vacations, paid time off and parental leave among other items.


Expense Tracking Software – Track what your employees spend and report to your management and reimburse them through this type of software.


Time and Attendance Software – This software is often referred to as employee time clock software or attendance tracking software. Employers can purchase time and attendance software as a standalone product, or "best-of-breed" solution, or sometimes as part of a larger HR platform.


Talent Management Software
Also referred as "Employee Engagement" platforms, this type of software helps your human resources team to manage employees well being and performance. It includes the following;
Employment Background Checks – Many of your new employees need to have a background check. A variety of vendors perform this function by checking names against criminal records databases on a state by state level.


Employee Rewards and Recognition – Recognizing your employees is an important part of their career growth and happiness. Software in this area helps to keep track of and reward them for special achievements.


Learning Management Systems – The LMS is a staple of Fortune 500 companies to help train and upskill their workforce. These platforms typically store video and course modules in a self paced style for workers to learn on their own time.


Internal Mobility – A number of vendors are now targeting software that identifies career growth opportunities for your employees based on their existing skill sets and what areas they want to grow and learn in.


Onboarding software – Onboarding employees is traditionally a paper based system but software in this arena allows for those documents to be signed digitally and uploaded to the cloud for a better new hire experience.


Performance management – This type of software helps HR managers establish clear performance expectations through which workers can easily understand what is expected of their job role. It allows managers to reinforce individual accountability to help meet their goals and evaluate their own performance.