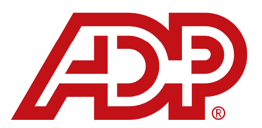 Customers of ADP are able to leverage Emissary's text recruiting platform to text job seekers right from within the ADP dashboard using Emissary's Chrome extension.
How We Integrate with ADP
If you use text to recruit, or want to start, Emissary's text recruiting software offers the best integration on the market when it comes to texting from ADP. Emissary gives you the ability to:
Text candidates/employees within any ADP page
Track any SMS conversations that started outside ADP
Automate your recruiting workflow with campaigns, templates and chatbots


Our cutting edge text recruiting features help your team maximize efficiency and get the most out of ADP.
About ADP
From developing competitive compensation packages to knowing how to reach the best-fit candidates with branded career sites and talent communities, ADP's talent acquisition solutions help you to identify, attract and hire top talent. Find, nurture and hire candidates quickly and accurately with ADP Recruiting Management.