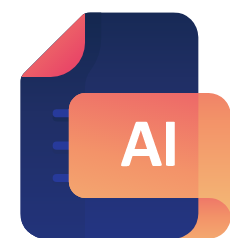 When it comes to AI in recruiting, there are those who define it as 'assisted intelligence'. They may be correct in that definition. Automation is taking the boring stuff out of the recruiting process so recruiters and hiring managers can spend more time with people. So if you adopt the technology in the right way it can make your organization more transparent, and build a better candidate experience.
Where Recruiting AI Fits Best
AI features work best for two types of recruiting scenarios. First there's the high volume hiring organizations, where a manager does most of the hiring. Secondly, there's the high value corporate side, where a recruiter is driving the process. Both scenarios have different problems that yesterday's technology is trying to solve in the same way. Technology is trying to help the candidate through the engagement process…help the hiring manager automate pieces that allow for the human decision making to come through, in a faster way.
Implications of AI in Recruiting
One of the easiest ways AI can help is in the answering of questions from candidates. A lot of recruiting tech is able to speed up the interview process from doing the chase process where recruiting coordinators, trying to coordinate with their managers, can take care of that in minutes, rather than hours or days. The end result is shortening the time to hire.
Which part of the recruiting process can't be automated?
The interview process is the biggest one that is really weird to automate. It's hard for a machine to shortlist and choose the three best people for a job. It's so much more complicated than dating which is an often used analogy. The nuance of the interview is so complicated you wouldn't want to automate that aspect. But everything else is fair game.
How should employers think about AI?
Some mistakes we've seen before are employers who think automation is the ultimate goal. The reality is you should probably start with why you're doing what you're doing. Are you trying to hire great people to have your company be more competitive? Are you trying to build a better recruitment process? For example it's maddening if you go to a career site and as an executive candidate or sales exec or other type of role and be presented with the same experience. We should be able to work out who these people are. We should put them through different types of processes because a different job is going to require a different type of AI based automation.
What Recruiters Say About AI
Here's what some recruiters told us on a recent Facebook thread about AI's future in recruiting. Their responses are enlightening.
"Yes, a company eHarmony-type algorithm will be more effective than a recruiter's opinion, by far. You just need to collect the right data points and feed the system." – Andy Riabokin


"Automation, intelligent matching, scheduling, and other non-relationship activities that can be done by "AI" will allow employers and staffing companies to do more with fewer recruiting staff. Recruiters are not going to be programming decision trees in chatbots. So, eventually, yes, that is the promise and the hope that the software vendors are selling. We'll see." – Craig Fisher


"Having observed the practical implementation of conversation and conversational AI coupled with HR Ontology, the NLP Applied Scientist is continuously informing the engine about new use cases and definitions so it can comprehend the complexities of the human language to the best of its ability. The complexity of understanding linguistics informs me that AI will never replace the entire hiring cycle managed by the recruiter." – Bennet Sung


"AI can automate processes better but it may not replace it anytime soon.". – Sagar Kommula


"Don't think so as there still are recruiters headhunting for cold candidates. Maybe it will help with some mass recruitment as a part of filling a pipeline, sending messages and feedback, but for high level recruiting people will still want to be 'hunted'" -Lena K.


"Recruiting is a people business. When you are affecting the life and future of a human being, as well as all the people at your clients' business, it requires empathy, compassion, intuition, caring, and emotional intelligence to do well—-something no machine or algorithm will ever replace adequately." – Eric Wentworth


"As much as AI tries to replace recruiters by matching key words and years of experience, they can not match a good human recruiters ability to read between the lines and find a diamond in the rough. That's a human job. And many recruiters do that very well." – Melanie Erler


"Maybe for some IT engineering jobs where just looking for cookie cutter type people that are closer to robots anyway but will never replace sales recruiters as 90% or more of sales is personality and things AI just can't duplicate." – Andrew Chase


"AI will improve and extend its hands towards better sourcing, identifying and selecting candidates for recruitment and recruitment is again done by a recruiter." – Syed Azaz


"Yes, all those who were only taught to keep calling until they could get the bell to ring are already disappearing. Those who have upskilled to develop broader workforce planning strategies, who can debate 'buy' versus 'build' options with business leaders and who can audit the bots as well as their hiring managers with the same ruthless resolve to ensure candidates perceive the recruiting process as 'fair' will own TA and might even be called 'recruiter'…although I doubt it." – Gerry Crispin


There's an interesting line being drawn between automation and actually providing true engagement and care for the candidate. Recruiting vendors are trying to balance that line. If their technology can take out 80% of the busy work and actually free up hours, a better, more respectful recruiting process is in reach.